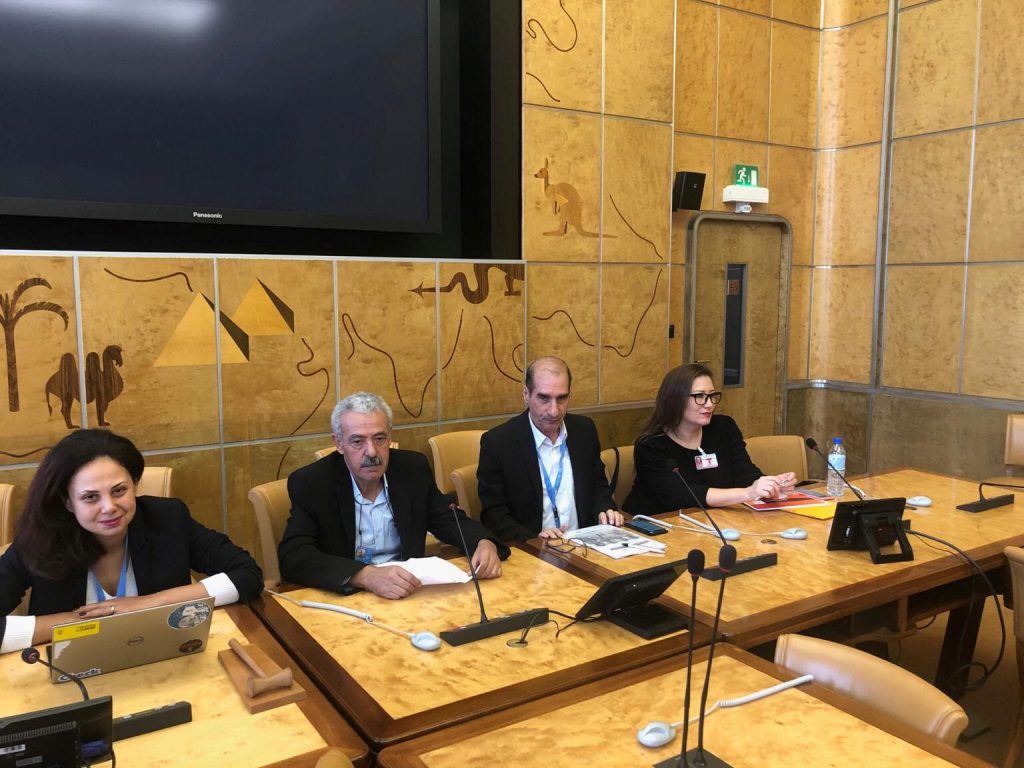 MENA Network for Countering Hate Speech
The Syrian Center for Media and Freedom of Expression, the Palestinian Center for Development and Media Freedoms (MADA), Gulf Center for Human Rights (GCHR), and Maharat Foundation announced a founding statement to establish anti-hate speech network entitled "MENA Network for Countering Hate Speech". The network will work closely with all concerned institutions in the region, and around the world.
The announcement came during a side event held on September 23, 2019, on the sidelines of the 42nd session of the UN Human Rights Council in Geneva. The network aims to combat hate speech in the media and social media platforms, and raise awareness of its dangers to civil peace in the region.
During the event, the Syrian Center for Media and Freedom of Expression said: "Together, we are trying to overcome the obstacles of politics, censorship, and scarcity of funding, and the erosion of faith in civil work and freedom of opinion and expression, as a value that should not be overlooked in the face of national security threats. We will work with great caution, with media organizations, journalists and all relevant partners, to promote freedom of expression in a way that does not violate the dignity of others, who have different opinions, nationalities, ideology, religion or sex.
The "MENA Network for Countering Hate Speech" will work on a series of different activities including campaigns, specialized studies, training courses, seminars, conferences, as well as direct monitoring of websites and media outlets that promote this unacceptable speech.
The Center stressed in its speech to work with all the methodological tools and continuous critical review for the dignity and freedom of human. Hence, the Syrian Center for Media and Freedom of Expression has developed its work for more than fifteen years to reduce hate speech and violence, and has launched three years ago, the first Syrian Observatory to monitor violence and hate speech in Syrian media.
The network will reach out to large social media companies such as Facebook and Twitter to contribute to the situation in the Middle East and North Africa and to stop any violations of freedom of expression and privacy.
As part of its work, the network, which will later open its membership to all institutions that believe in its fundamental objectives and freedom of expression will cooperate with civil, regional and international institutions to implement their objectives and to benefit from their experiences in this area, and to carry out joint activities to combat hate speech and promote freedom of expression and support defenders of civil society.