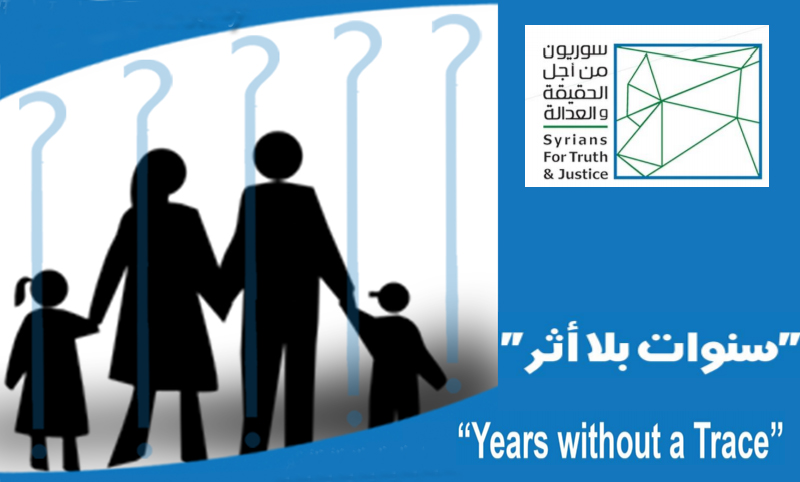 The numbers of forced disappeared in Syria constitute one of the largest figures in the Middle East, although the Syrian security apparatus had consistently concealed forcibly tens of thousands of Syrians following the 2011 uprising. However, the history of enforced disappearance in Syria goes back to previous decades, during the 1980s or prior decades.
Parties to the Syrian conflict still use the weapon of enforced disappearance as a tool of intimidation and crush opponents or violators in a systematic and calculated manner.
Cases of enforced disappearance are accompanied with violation of other human rights, whether they precede the disappearance itself, such as violating person's rights in security and dignity, and the violation of the right not to be arbitrarily detained. The violations accompany enforced disappearances are not limited to the period prior to the disappearance, but also to lot of violations during the process of disappearance, which particularly emphasize the right of detainees not to be subjected to torture and other cruel, inhuman or degrading treatment or punishment. As well as the right to live in humane conditions during detention, legal personality and a fair trial.
The reported violations after disappearance are related to the right of family life and in life itself, especially in cases like killing the victim, under torture or because of conditions of detention, starvation and other violations.
Although there are no precise figures on those who died in Syria after they disappeared. The documentation centers and local organizations talk about tens of thousands cases among disappeared and dead under torture.
This report, in addition to documenting cases of forcibly disappeared persons, attempts to focus on the effects of enforced disappearance both on the victim itself, and on his family as well (mother, father, siblings, wife, children, relatives, friends, and others), this report will shed more light on the psychological, physical, legal, and social effects on disappeared families.
Download Years Without A Trace
Source: JFL