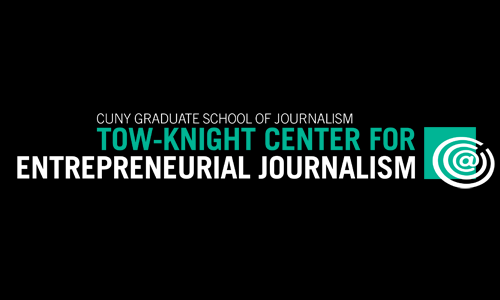 Deadline: JULY 31, 2017
Graduates and midcareer professionals in journalism, technology, business and design can apply for this program.
The Tow-Knight Center for Entrepreneurial Journalism at the CUNY Graduate School of Journalism is accepting applications for the next Advanced Certificate Program, which takes place Jan. 16 to May 18, 2018 in New York.
The program is an intensive immersion into the entrepreneurial process. Each year a small group of aspiring media innovators attend classes with CUNY professors and work with a personal mentor and industry coaches to build their own entrepreneurial journalism projects (sites, apps, services, products, etc).
The cost is US$5,665 as of Spring 2017 for New York residents and US$9,950 for out-of-state residents.  Scholarships are available on a case-by-case basis.
The deadline is July 31, 2017.
For more information, click here.