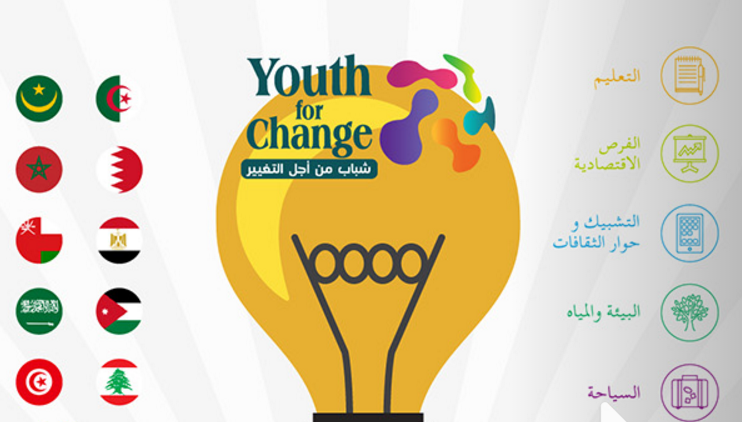 The deadline 10 May 2017 @ 11:59 PM 
Before you register for this mini-grant, you should create an account Create Account
If you have an account, you should login in order to register for this mini-grant Login
The fifth phase of the program aims to identify and provide the young ICT enthusiasts with various opportunities to support their projects, as well as the chance to participate and be involved in the Youth Change Network that gathers youth leaders in the ICT field from the region.
The fifth phase of the program is implemented in ten Arab countries: Algeria, Bahrain, Egypt, Jordan, Lebanon, Morocco, Muritania, Oman, Saudi Arabia, Tunisia
The Bibliotheca Alexandrina along with TakingITGlobal have officially began the launch of Phase 5 of the Youth for Change Program as of 2017 under the theme of ICT: Supporting Leaders of the Future.
Get your chance to join in the world of entrepreneurs, do not miss the opportunity to participate in the Youth for Change program now. We have local community partners hosting the program, in addition to, country coordinators in all ten countries, making it easier to reach you wherever you are.
The Youth for Change Program is offering 12 mini-grants each of US$1,500 to support ICT projects with a focus on development issues within the timeframe from July to December 2017. The uniqueness of each project is based on the aspirations and creativity of dynamic young ICT and social entrepreneur's talents.
* Note: Winners from Egypt will receive the grant (US$1,500) in Egyptian pounds
The deadline is  10 May 2017 @ 11:59 PM (According to Cairo local time)
For more information, click here.