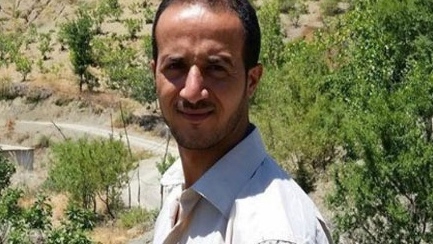 Washington, D.C., February 27, 2017- Algerian authorities should immediately drop all criminal charges against Marzoug Touati, an editor of the news website Al-Hogra, and release him without condition or delay, the Committee to Protect Journalists said today. Algerian security forces arrested Touati from his home in the coastal city of Béjaïa on January 18 and have since held him in administrative detention on treason and incitement charges, according to his employer, lawyer, and news reports. Until yesterday, Touati feared international attention might harm his chances for release.
According to the London-based regional daily Al-Sharq al-Awsat, security forces interrogated Touati about his publication on January 9 of a video interview conducted via teleconference with Hasan Kaabiah, an Israeli Foreign Ministry spokesman. In that interview, the official said Israel has had a liaison office in Algiers since before 2000. Algeria and Israel do not have full diplomatic relations, and Algeria's government is frequently critical of Israeli actions.
A court in Béjaïa on January 22 remanded Touati to administrative detention on charges of "talking to the agents of a foreign power with the intention of causing harm to Algeria's army, diplomatic relations, and financial interests," and "inciting citizens to carry weapons and gather illegally," his lawyer, Salah Dabouz, told CPJ. According to Algeria's penal code, the first charge carries a maximum sentence of 20 years in prison, and the second charge is punishable by death. In Algeria, administrative detention can be renewed for up to 44 months. Dabouz told CPJ that Touati denies the charges.
"Marzoug Touati engaged in a basic journalistic exercise: He conducted and published an interview. He does not deserve to be jailed for this, and he certainly doesn't deserve to be executed as a traitor for this," CPJ Middle East and North Africa Program Coordinator Sherif Mansour said. "We call on Algerian authorities to release Touati without condition or delay."
In the interview, Touati asked for Kaabiah's reaction to Algerian Housing and Urban Development Minister Abdelmadjid Tebboune's allegations that planned protests against inflation were organized by foreign countries, including Israel, and that Israel was behind the Arab Spring. The minister also said five websites, which he did not name, were spreading false rumors about economic hardships in Algeria, according to news reports.
"Touati didn't do anything illegal. He didn't have secret information, but rather communicated publicly available information," Dabouz, Touati's lawyer, said.
Al-Hogra is an independent news website that has covered politically motivated arrests, police brutality, and other alleged human rights abuses of ethnic-Amazighs in eastern Algeria. The website covered calls for a week-long labor strike in early January to protest price rises and the 2017 national budget.
Algeria has used administrative detention to jail journalists before. In 2013, authorities held Abdelhai Abdessamia, a journalist for Mon Journal and its Arabic counterpart, Djaridati, in administrative detention for more than a year on charges of helping his editor, Hicham Aboud, escape the country, CPJ reported at the time.