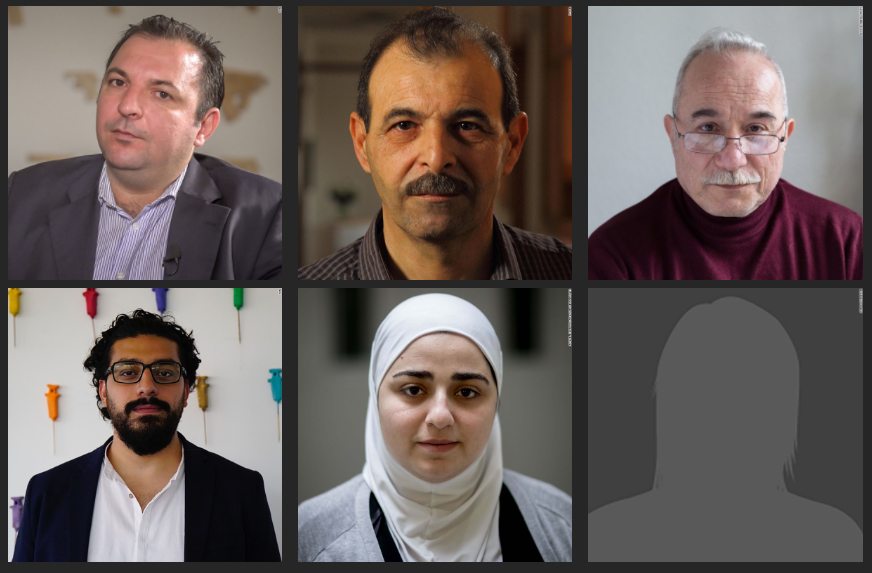 By Atika Shubert and Eliza Mackintosh, CNN
On Thursday, Germany's federal prosecutor heard witness testimony in a landmark case filed by the Berlin-based European Center for Constitutional and Human Rights (ECCHR), which accuses six high-ranking Syrian officials close to President Bashar al-Assad of war crimes and crimes against humanity.

The complaint was submitted by several Syrian ex-detainees, including two Syrian lawyers, who say they were victims of torture in the regime's cells. While similar legal action has been taken elsewhere in Europe, this case is unique in that it was launched under the principle of universal jurisdiction, which allows prosecutors and courts to pursue international crimes even in the absence of links to Germany.

In February, Assad denied claims of torture in Syrian prisons, saying in an interview that the allegations had "not a shred of evidence."

The accounts detail brutal beatings, sexual violence and systematic torture in three Damascus prisons — branches 215, 227 and 235 — between October 2011 and July 2015. CNN interviewed two of the witnesses, Syrian activist Khaled Rawas and lawyer Mazen Darwish, ahead of the hearing.
---
Mazen Darwish
Mazen Darwish, a 43-year-old Syrian human rights lawyer and journalist, spent over three years in jail for his work with the Damascus-based Syrian Center for Media and Freedom of Expression (SCM), which he founded in 2004.
As president of SCM, Darwish reported on the government's crackdown on protesters, documenting the arrests, disappearances and killing of activists. In February 2012, Darwish was arrested with his wife and other SCM members and accused of "promoting terrorist acts."
In an interview with CNN, Darwish said torture methods used while he was detained were: electric shocks, hanging detainees from the ceiling, beating and sleep deprivation.
"These were not humane conditions. They used electric sticks, boiling water, all kinds of tools you can imagine. After two months, they transferred me to the air force division. There were two torture sessions daily," Darwish said.
Speaking about the importance of the case, Darwish said: "We need to send the message that impunity is not acceptable anymore. And those who made these war crimes, they will not survive or even be awarded for what they do."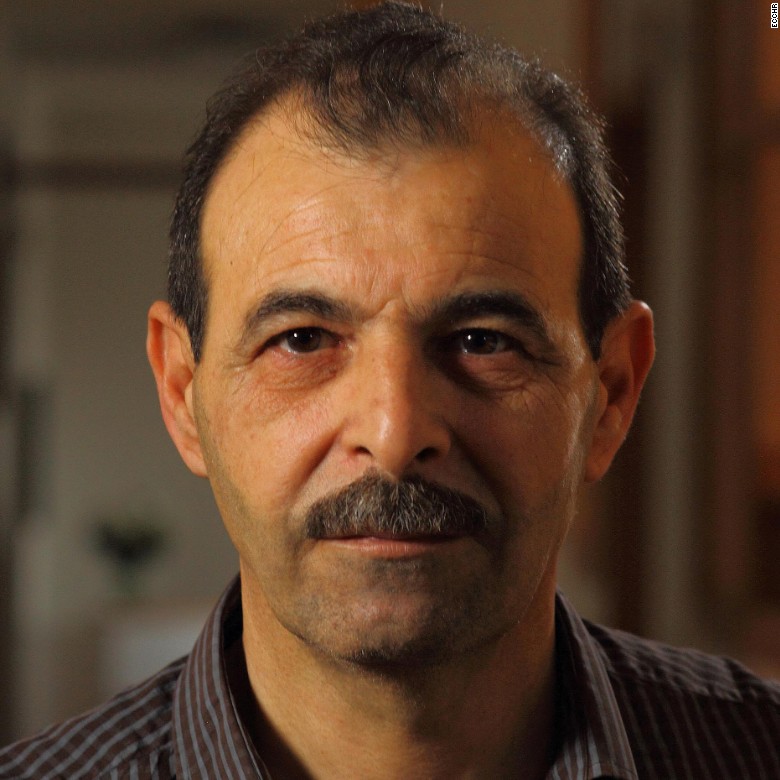 Anwar al-Bunni
"It is a miracle that I survived," 58-year-old Anwar al-Bunni, a prominent human rights lawyer who was a political prisoner for over five years, told ECCHR. A founding member of the Syrian Human Rights Association and the Syrian Center for Legal Researches & Studies, al-Bunni said he was targeted by the Assad regime after representing organizations and individuals persecuted for their political views during the 2000-01 protests in Damascus.
In May 2006, al-Bunni and a number of other human rights activists were arrested after signing the Beirut-Damascus Declaration, which called for normalizing Lebanese-Syrian relations. While in custody, al-Bunni says he was tortured several times. In April 2007, he was sentenced to five years imprisonment for the "distribution of seditious fake information." When he was sentenced, he had already spent one year in Syria's notorious Adra Prison, near Damascus.
Al-Bunni, who wasn't detained with the other political prisoners, told ECCHR that pro-Assad inmates once tried to throw him off a balcony on the third floor.
He was finally released in May 2011. Today, al-Bunni lives in Berlin and was recognized by the German Association of Judges for his defense of human rights, dignity and freedom.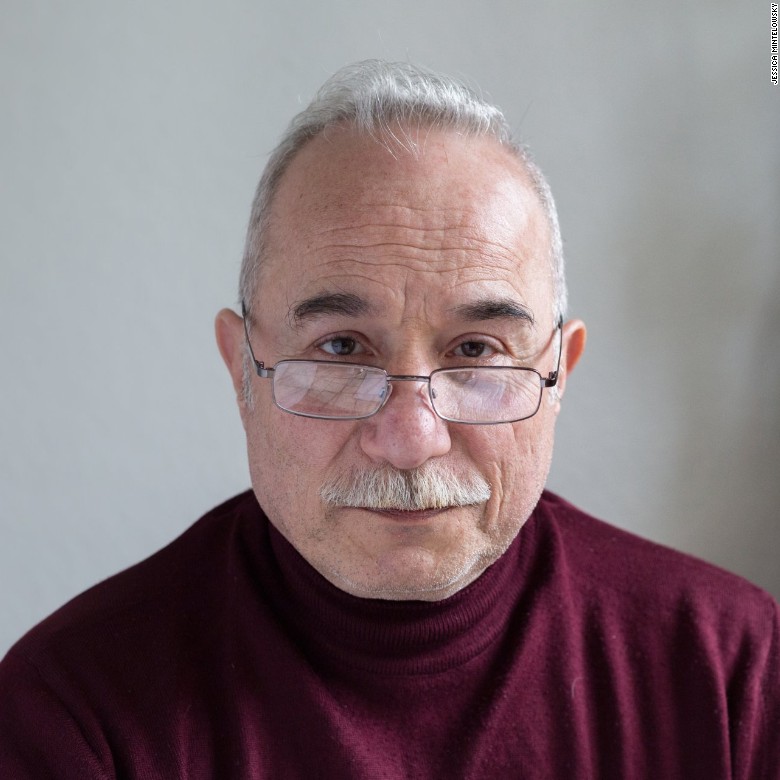 Munem Hillaneh
Munem Hillaneh, 57, was arrested on the Syrian-Lebanese border in April 2015, charged with hosting an internally displaced person, distributing UN aid supplies and publishing a newspaper article critical of Assad. Hillaneh was transferred to prison branch 235 in Damascus, which he says was known as the "branch of death."
"When we arrived in Damascus, I was brought to the first basement level. There, all of my personal belongings were taken away. Then I was brought to another basement level, where I had to undress myself naked – and stay so until I was released," Hillaneh said in testimony submitted to the court. "I had to stand in a row with other prisoners facing the wall. I lost track of time, but I assume that I had to stand there for almost 24 hours. Every time I leaned against the wall, the guards slammed me immediately. At some point I lost consciousness."
"The cell was four by eight meters in size. It was pitch-dark, one could not see anything. The stink was horrible. We were 91 men."
There was nothing to drink or eat, and many prisoners were seriously ill, Hillaneh said. "Many had skin diseases and abscesses, but had no energy to scare away the rats that abounded in the cell and gnawed on prisoners' wounds. There were people dying around me. Their bodies stayed up to three days in our cell until the guards would bring them away."
Beginning on the fourth day of his imprisonment, Hillaneh said he was tortured with electric shocks every day until he lost consciousness. Thirteen days later, he was suddenly released. "I was so weak that two guards had to bring me out of the cell. Then, they gave me a glass of sugared water and literally threw me out of the prison," he said.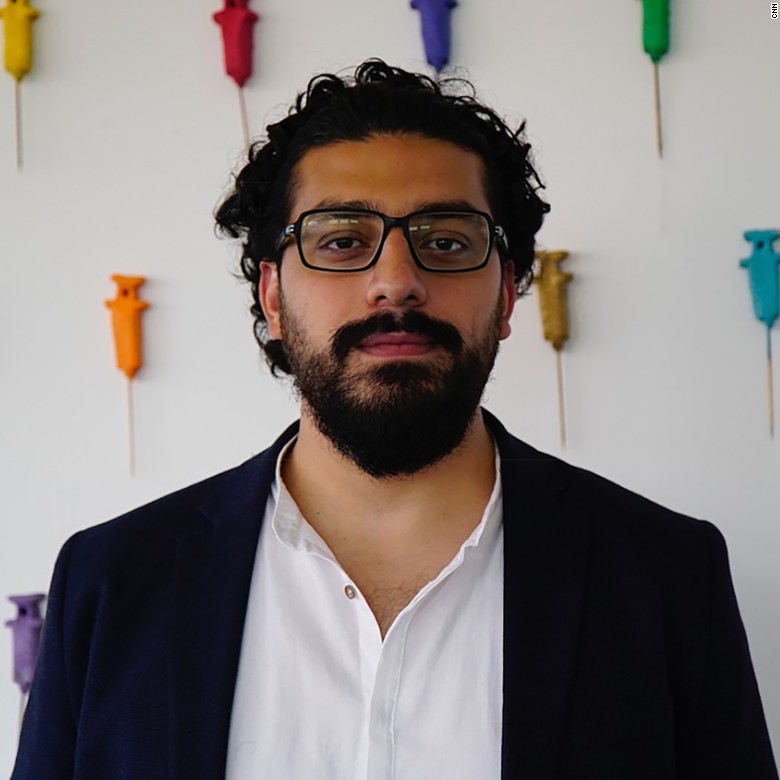 Khaled Rawas
Khaled Rawas was arrested for the first time in Damascus in August 2011. Accused of carrying a weapon at a demonstration and passing pictures to Al Jazeera, he was detained for two weeks.
In December 2011, he was arrested again for participating in a demonstration in Damascus and detained. There, he told CNN, he was subjected to severe torture -- including sexual violence. He finds it difficult to talk about what happened inside prison.
"After we had arrived in prison, I and another 20 prisoners were forced to go upstairs to the sixth story. The guards, who were standing along the stairs, hit us randomly. Some guards used wooden sticks, others used belt buckles or sawn-off plastic tubes. A few guards hit us with a stun gun. Whereby my glasses fell and were trampled down by another prisoner," Rawas said in testimony submitted to the court.
"We were blindfolded and beaten by the guards with all kinds of objects on our backs. Almost two hours later, we were brought back to a cell. We had to undress ourselves naked there and were subsequently searched."
During the six days he was detained in branch 215, Rawas said he shared his four-by-two-meter cell with almost 30 other prisoners, according to his testimony.
Speaking with CNN, Rawas recalled one horrific moment inside that crowded cell: "Just imagine yourself, you are sitting in a cell and one of your friends rests his head on your shoulder. And suddenly, when they [the guards] called him out, you discover that he's dead."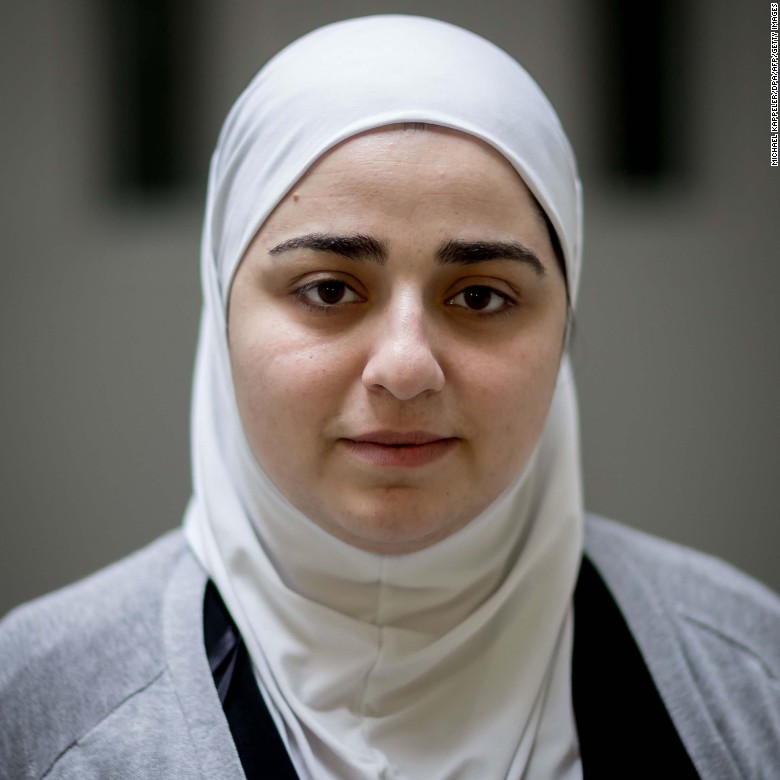 Abeer Farhoud
Abeer Farhoud, Khaled Rawas' wife, had been politically active since the beginning of the revolution in Syria, participating in demonstrations and hosting internally displaced people. In December 2011, she was arrested at a meeting of activists in Damascus. Syrian security forces brought Farhoud to branch 215, where she says a prison guard forced her to undress and touched her in intimate places.
"After this humiliating body search, I was brought into a cell, which was 3.5 by 6.5 meters in size. Twenty people were temporarily hosted in this cell, including a 14-year-old girl with her mother as well as two 17-year-old young women, who were on their own," Farhoud said in testimony submitted to the court. She says she remained in this cell for 33 days.
During her interrogations, Farhoud was insulted as a "whore" and her friend from the opposition movement was referred to as her pimp. She was accused of having had a "jihad-al-nikah" (intercourse with several men belonging to the opposition Free Syrian Army). In addition, officers threatened to check whether or not she was a virgin, and to hang her naked in a hall full of men. Farhoud said she was slapped in her face only once (during her last interrogation) and was never exposed to torture with electric shocks or other instruments that were commonly used in branch 215. For a long time she could not explain why she was treated less harshly than other prisoners.
"After a while I knew the reason: the officer, who had been interrogating me throughout the whole period, proposed marriage to me," she said in her testimony.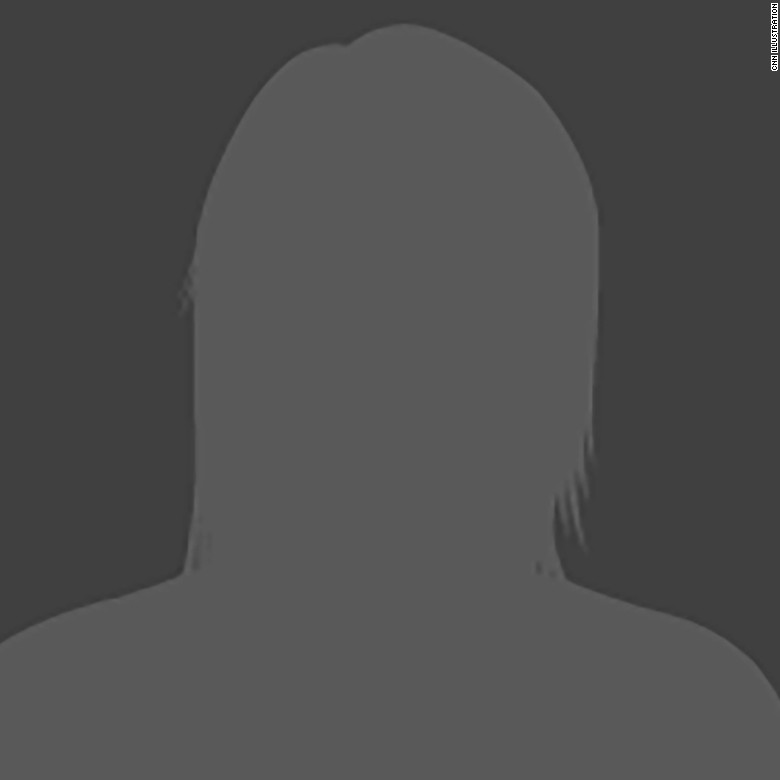 Witness 5 (Anonymous)
Witness 5 (W5), now 29 years old, was arrested in July 2014 at a checkpoint in Damascus for demonstrating peacefully against the regime. She testified that she was detained in a single cell in branch 227 for one month.
"The interrogations took place in the corridor. During the first 10 days I was repeatedly dragged out of the cell and forced to stand on one leg in the corridor for half an hour. Meanwhile I could hear how other prisoners were being tortured. It was a common practice of 'psychological torture.' I could hear it even from inside my cell," W5 said in testimony submitted to the court.
On her 13th day of detention, W5 said she was repeatedly beaten with a hard plastic tube during an interrogation that lasted for about 10 hours.
On one of her three permitted bathroom trips a day, W5 saw a man writhing on the floor. "There was a man lying, he was covered and the blanket was covered in blood. His face was yellow; one could only see his bones."
Afterwards, a guard punished W5 for asking to give the man water, and prohibited her from using the bathroom for two days. "They brought that man into my cell, and I was forced to watch how they were beating him," W5 said in her testimony.
On another occasion, W5 said the chief of the prison dragged her into a large male-only cell. "There were a hundred people crouching on the floor in bright light. They were emaciated and shaven, their faces were yellow."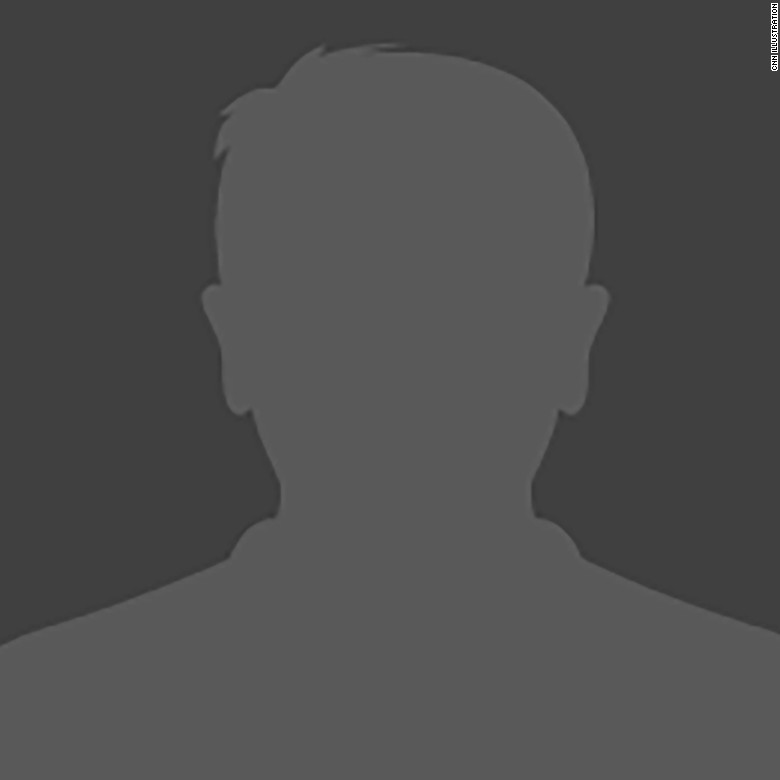 Witness 8 (Anonymous)
Witness 8 (W8) was originally detained for 10 days in November 2012, arrested in his hometown in southwestern Syria after meeting activists at a friend's flat and printing flyers critical of the Assad regime.
In June 2013, he was arrested again at the Lebanese border -- his name was on a list of people wanted by branch 235 of the Military Intelligence Service in Damascus.
"The cell was located in the basement of branch 235 and was approximately seven by four meters in size. At first we were 86 prisoners, later 112. In the daytime, the prisoners were standing pressed together; in the nighttime we were sleeping on top of each other. There was always someone to suffer bruises or other injuries. Given the constant physical contact among the prisoners and the lack of air and light, skin diseases spread rapidly," W8 said in testimony submitted to the court.
W8 said he was blindfolded and tortured while being interrogated about his activities as an activist. "The guard kicked and hit me heavily, sometimes with a plastic tube. And he pushed my head against the wall," he said.
He said he was forced to reveal the names of other activists, to match them with the numbers on his phone and to sign different papers without reading them beforehand.
---
all Photos by: CNN
Link to the original story: http://edition.cnn.com/interactive/2017/07/world/syria-torture-survivors/?sr=sharebar_twitter