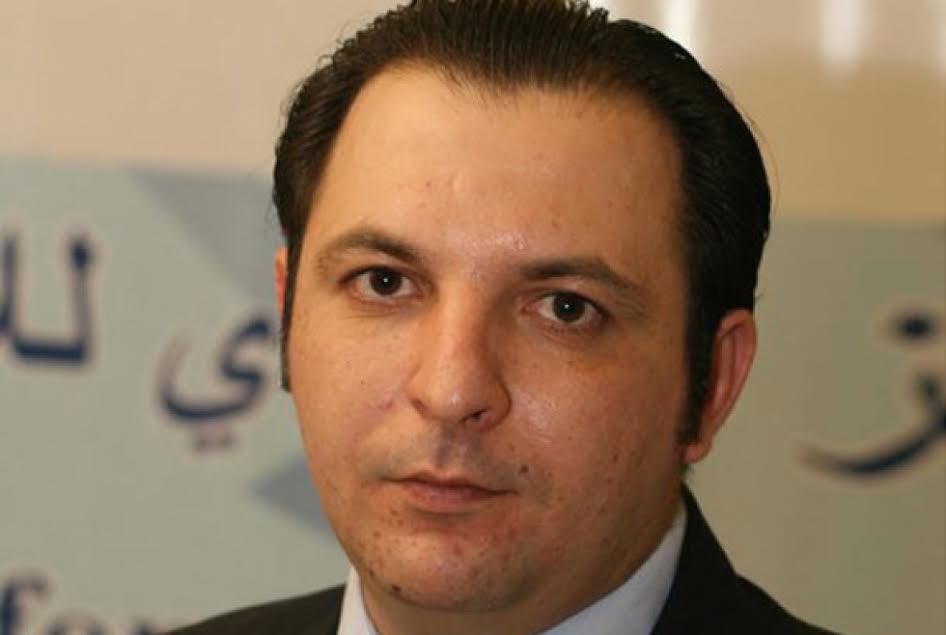 UNESCO World Press Freedom Prize winner released after more than three years in jail ahead of hearing later this month.
Human rights and press freedoms organisations have long called on the Syrian government to release Darwish [AP]
Syrian authorities have released award-winning human rights activist Mazen Darwish after more than three years in jail pending a verdict in his case later this month.
He was an outspoken critic of the government's crackdown on protests that erupted against President Bashar al-Assad's rule in March 2011, and was detained less than a year later.
Amnesty International said Darwish should never have been jailed in the first place and called on the government to halt its campaign targeting those who dare speak about the "appalling human rights violations" in Syria.
Listening Post – Syria: Media under duress
His wife, Yara Bader, told the AFP news agency that Darwish had been freed ahead of a final verdict in his case at the end of the month.
Darwish was the director of the Syrian Centre for Media and Freedom of Expression when he was arrested in February 2012 along with two of his colleagues, Hani al-Zitani and Hussein Gharir.
The organisation confirmed his release on Monday but said he was still required to stand trial. His two colleagues were released last month.
"After an arbitrary arrest that lasted three years, five months, and 23 days, Mazen Darwish has been released from prison today," the group said in a statement.
There was no immediate comment from the Syrian government, which continues to hold thousands of political prisoners, according to human rights groups.
Darwish has been standing trial on charges of "promoting terrorist acts," and his organisation said his release followed an amnesty issued last month by Assad that supposedly covered his case.