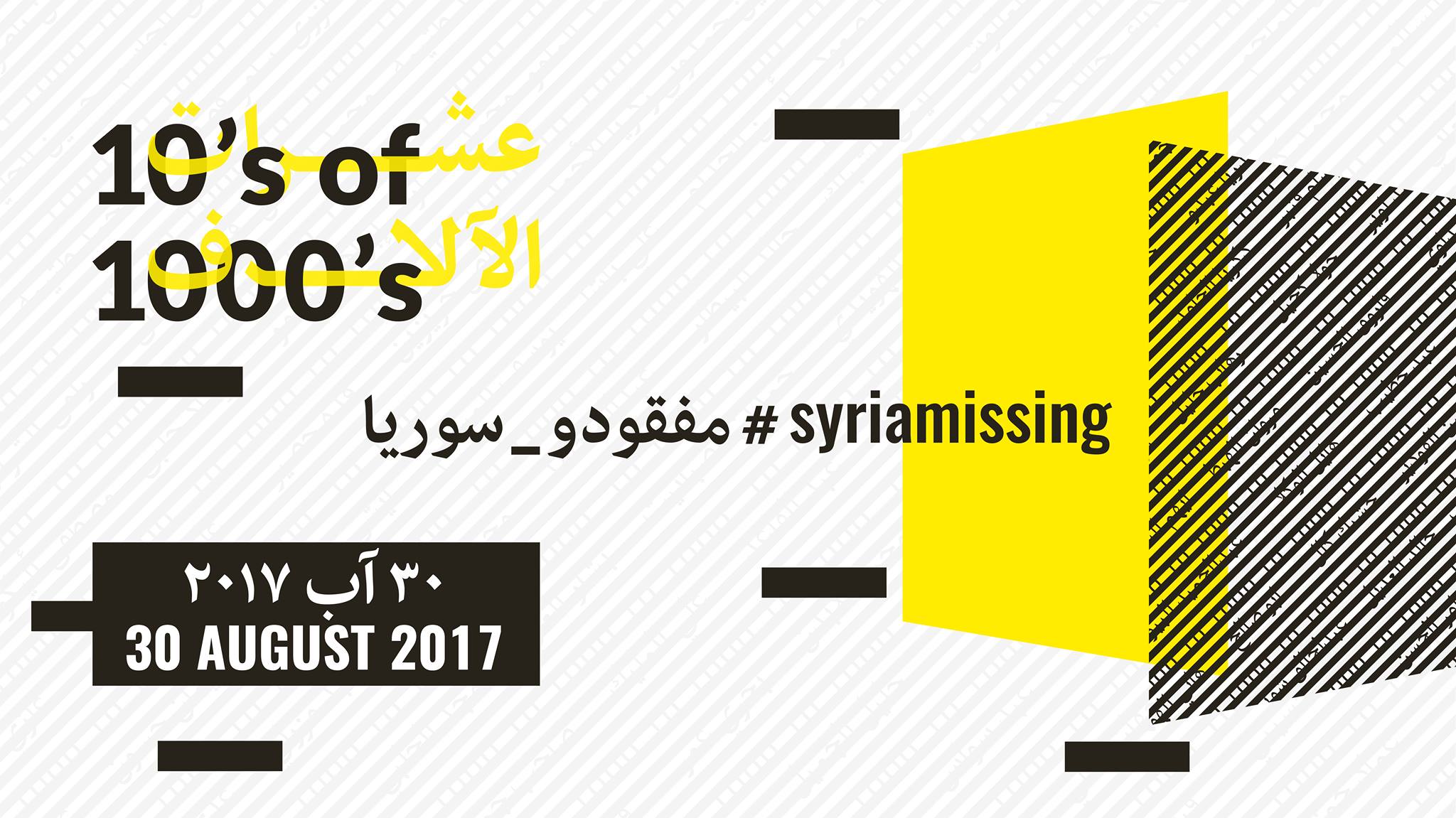 Since 2011, tens of thousands of people in Syria have vanished without a trace. They are the victims of enforced disappearance – when a person is arrested, detained or abducted by the state or non-state armed groups, who then deny the person is being held or conceal their whereabouts, placing them outside the protection of the law. The disappeared are cut off from the outside world, packed into overcrowded, secret cells where torture is routine, disease is rampant and death is commonplace. Their families are forced to live in desperation with few, if any, safe ways of finding their loved ones.
"Tens of Thousands" is an exhibition curated by Amnesty International's Beirut Regional Office marking the International Day of the Disappeared on 30 August.
This exhibition aims to shed light on the issue of the disappeared and the missing inside Syria through emblematic cases of Syrian individuals arbitrarily detained and abducted for exercising peaceful human rights activities. The individuals whose stories are featured are peaceful activists, human rights defenders, lawyers and humanitarian workers.
The exhibition features items left behind by these disappeared individuals and are now a token of remembrance for their families.
In addition, the exhibition features installations that present poems written by Syrian poets who were formerly detained, and a collection of portraits of women detainees painted in prison by Syrian artist Azza Abou Rebieh.
Living in hope that we meet again, and until then…
Place:  at station Beirut at 7 pm
OPENING 30 AUGUST from 7 pm – 9 pm
Visiting 31 AUGUST till 6 SEPTEMBER from 12 pm – 7 pm
Reaching the place: