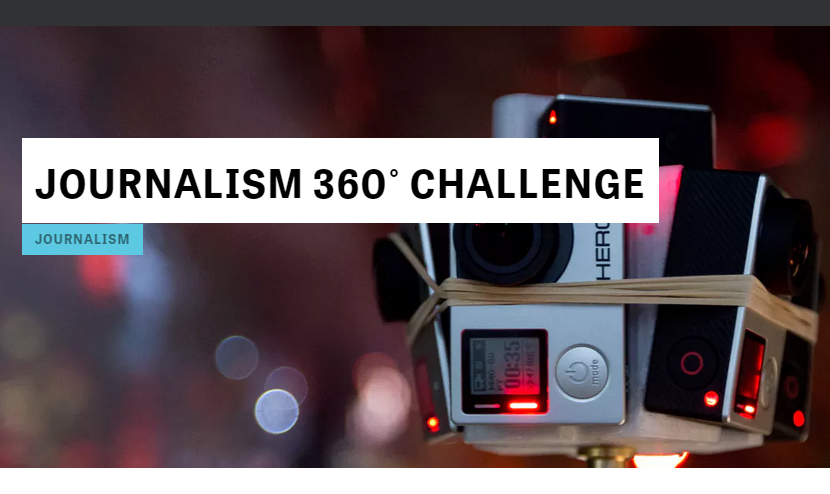 Deadline: APRIL 10, 2017
Journalists, technologists, developers and others are invited to compete in the Journalism 360° Challenge.
The Knight Foundation, in partnership with Google News Lab and the Online News Association(ONA), seeks immersive journalism ideas for a chance to win a share of US$250,000.
Proposals should use virtual, augmented, mixed reality or 360° video, discovering new ways to engage audiences and advance the field of journalism. The organizers are looking for projects that will yield lessons and "how-tos" for the field of journalism and encourage reporters and editors to think differently.
Winners will receive US$35,000 in funding to test, refine and build out a project.
The deadline is April 10.
For more information, click here.