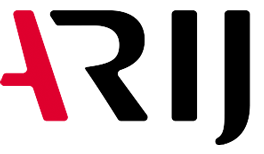 Amman– Arab Reporters for Investigative Journalism (ARIJ) -the Amman-based leading network promoting investigative reporting across the region since 2005 — is inviting brave and committed investigative journalists, researchers and graphic designers to benefit from a month-long scholarship at its headquarters.
The four scholarships are designed to be mutually beneficial to ARIJ and fellows from the Arab world and beyond. It coincides with ARIJ's strategic decision to embrace multiplatform storytelling as well as to strengthen investigative journalism skills among journalists/institutions that may not be exposed to ARIJ training.
Fellows will work at the ARIJ headquarters in Amman, Jordan for up to a month with seven Arab editors developing multiplatform storytelling, or coaching journalists across the region on producing investigative reports in various media forms.
The fellowship starts in May 2017 and ends in August and English is not mandatory . It covers housing allowance, travel and an honorarium fee of $1000. If you are interested in spending a month with the ARIJ investigative editors apply now. Deadline for application is April 15, 2017.
To apply please follow this link