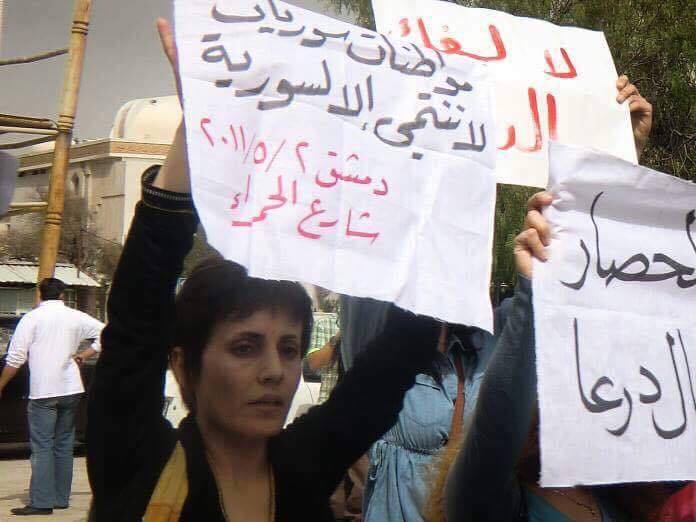 Women Now For Development mourns the Syrian artist and activist Fadwa Sulaiman, who died today in her exile in France after a long fight against a severe disease.
Fadwa was one of the first women participating in the popular movement that took the streets demanding freedom and dignity in March 2011.
Fadwa who led several demonstrations in Damascus, she also played a key role in staging many creative activities, such as collective prayers, and planting trees in the names of the martyrs.
All Fadwa's activities were in confirmation with the principles of the revolution rejecting any sectarian or violent discourse.
Later, the young artist Fadwa Sulaiman moved to the city of Homs to stand with the people of the oppressed city. Its where beside her role in organizing and leading the peaceful demonstrations, she made sure to visit and keep close relations with the local communities.
The brave Fadwa was one of the first people to appear on international media channels with her real name giving the world a glimpse of what's the city of Homs is suffering despite all risk and dangers.
With the increased violence and the deterioration of her health situation, Fadwa had to flee the country and take a refuge in France where she continued her journey in defending the revolution and its values ​​despite the pain of illness and distance.
Fadwa will always be a model for resistance of Syrian women, a symbol of the dignity and freedom's revolution.