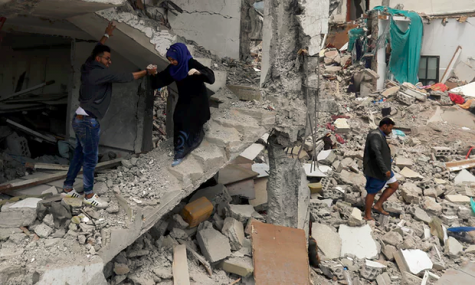 15/09/2017 – The humanitarian crisis in Yemen is vastly deteriorating and an international inquiry into human rights violations is essential, says a special report by the Gulf Centre for Human Rights (GCHR).
The report is being published as GCHR and other partner NGOs carry out advocacy at the United Nations Human Rights Council's 36th session this month, aiming to highlight the terrible situation in Yemen as a result of the conflict.
"The time for talking and making resolutions has come to an end. It's time to act now and create an independent international inquiry to hold people accountable for the endless human rights violations in Yemen, and help put a stop to them," says GCHR's Executive Director Khalid Ibrahim.
The report notes that "There are a rising number of factors that diminish the potential of reports produced by Yemeni activists and organisations to take an effective step towards stopping atrocities and ending human rights violations and abuses of international law committed by all sides to the conflict. Namely, the incapacity, inefficiency and incompetence of the National Commission established in 2016 to carry out its duties that are currently borne by local activists and organisations, along with international NGOs, has led to impunity for human rights violations."
The report says the need for an independent international investigation is pressing, noting "It is urgent to commence a concerted effort to protect Yemeni activists and human rights defenders and reduce the risks they face."
GCHR is holding an event on "Accountability, ending impunity, and protection of HRDs in Yemen" on 19 September 2017 at 15:00 – 16:00pm, in Room IX at the Palais des Nations, UN HRC in Geneva. Speakers are Radhia Al-Mutawakel, Chairperson of Mwatana, Dr. Annalisa Ciampi, UN Special Rapporteur on the rights to freedom of peaceful assembly and of association, Michel Forst, UN Special rapporteur on the situation of human rights defenders, and Safa Al-Ahmad, Award-winning Saudi journalist and filmmaker. The Moderator is Khalid Ibrahim, GCHR Executive Director.
Photo credit: Courtesy of Mwatana Organisation in Yemen.
Click  here  to download a copy of the report in English. It is also available in Arabic.