To the Special Rapporteur on the promotion and protection of the right to freedom of opinion and expression,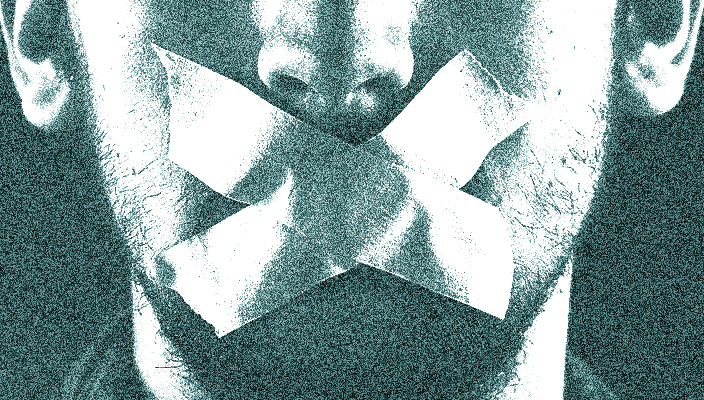 Introduction
Beginning in January 2011, mass protest movements arose across the Middle East and North Africa (MENA) region. Popular protest movements in Tunisia, Egypt, Bahrain, Syria, Libya, Jordan, Morocco, and, to a lesser extent, Oman and Saudi Arabia, expressed critical opinions of current governmental policies and practices that restricted the rights, freedoms, and opportunities in these countries, and called for reforms. After their geneses, these movements diverged in response to their varied national contexts. Yet today, a significant number of governments in the MENA region have returned to policies that legally, administratively, and physically restrict the right to freedom of opinion and expression.
Since January 2011, the mandate on free expression has published 224 cases regarding restrictions on free expression in MENA, including cases on Bahrain, Egypt, Kuwait, Lebanon, Libya, Oman, Qatar, UAE, and Yemen, on behalf of at least 5,782 victims. The mandate has also commented on these cases in public remarks, at least 55 times in press releases and other statements. You have previously commented on these situations of concern individually, noting:
(Regarding Bahrain) "The authorities have resorted to drastic measures to curb dissenting opinions such as torture, arbitrary detention, unfounded convictions, the stripping of citizenship, the use of travel bans, intimidation, including death threats, and reprisals for cooperating with international organizations, including the Office of the High Commissioner for Human Rights."[1]
(Regarding Egypt) "The use of force against civil society and against the expression of dissenting views on political issues contribute to a deteriorating climate for the promotion and protection of fundamental rights that form the essential components of a democratic society." And, "Security concerns should not be used as a pretext to harass journalists, lawyers and protestors and ban peaceful political opposition, which will undermine not only public debate and fundamental rights, but security and long-term stability."[2]
(Regarding Qatar) "…the articles of the Penal code penalizing criticism of the authorities are still in force and can be used abusively to charge and imprison people for the legitimate use of their freedom of expression, in clear contravention of international human rights law…. The laws of Qatar and the policies of its Government should protect those who exercise their freedom of expression, including artistic expression, and their right to take part in cultural life instead of prosecuting them."[3]
(Regarding Saudi Arabia) "As the world struggles to fight terrible forms of violence, national authorities everywhere should avoid the targeting freedom of expression, especially against those who advocate tolerance, respect and human rights."; "[A]ttacks on freedom expression deter critical thinking, public participation, and civic engagement, the very things that are crucial to human development and democratic culture."; and, "International law… does not allow governments to restrict expression merely because the person expresses an opinion contrary to popular views or officially-sanctioned beliefs."[4]
(Regarding the United Arab Emirates) "We fear that [Emirati human rights defender Ahmed Mansoor's] arrest and secret detention may constitute an act of reprisal for his engagement with UN human rights mechanisms, for the views he expressed on social media, including Twitter, as well as for being an active member of [human rights] organizations."[5]
(Regarding Oman) Rapporteurs "expressed concern over reports of increased and more severe control over civil society in the country by Omani security and intelligence services, and the impact that these restrictions have on the enjoyment of the right to freedom of opinion and expression… [and] steadfastly condemn the detention of individuals who seek to contribute to the promotion and protection of human rights."[6]
(Regarding Jordan) "I urge the authorities to bring its legislation into line with international human rights law and to encourage a culture of diverse expression. […] The [assassination of journalists] can only be deterred by encouraging an open space for diverse expression, where expression is countered by expression instead of bullets."[7]
(Regarding above and other countries in MENA region) "We urge all countries to create an enabling environment for human rights defenders and civil society organisations. [and] call on the various International mechanisms including the UN system need to take effective actions to address the closure of civic space in MENA region."
MENA member organizations in the IFEX network have dedicated interests in supporting and protecting the right to free expression. This network includes organizations representing human rights issues in a number of MENA countries, including Bahrain, Egypt, Kuwait, Lebanon, Oman, Qatar, Saudi Arabia, Syria, Tunisia, the United Arab Emirates (UAE), (Palestine/Occupied Territories?) and Yemen. The work of these organizations has documented hundreds of cases of human rights abuses across the region.
Our findings indicate that the scope of free expression restrictions, and the complexity of the systems for restricting these rights, have increased significantly in recent years. The most common methods of restriction on freedom of expression perpetrated by MENA governments include: restrictive legal frameworks; threats or acts of violence; arbitrary detention; restrictions on freedom of movement; revocation of citizenship; legal or administrative restrictions on free press, and journalists; reprisals and restrictions against human rights defenders, civil society organizations, or political dissidents; online surveillance; and, restrictions on online activism.
While this complaint cannot claim to be exhaustive, this complaint attempts to illustrate parallel patterns of systematic restrictions on free expression across the MENA region. The purpose of this thematic complaint is to exhibit a pattern of government restrictions on the right to freedom of opinion and expression common throughout the Middle East and North Africa region.
[1]http://www.ohchr.org/EN/NewsEvents/Pages/DisplayNews.aspx?NewsID=21762&LangID=E
[2]http://www.ohchr.org/EN/NewsEvents/Pages/DisplayNews.aspx?NewsID=19933&LangID=E
[3]http://www.ohchr.org/EN/NewsEvents/Pages/DisplayNews.aspx?NewsID=17250&LangID=E
[4]http://www.ohchr.org/EN/NewsEvents/Pages/DisplayNews.aspx?NewsID=16892&LangID=E
[5]http://www.ohchr.org/EN/NewsEvents/Pages/DisplayNews.aspx?NewsID=21449&LangID=E
[6]http://www.ohchr.org/EN/NewsEvents/Pages/DisplayNews.aspx?NewsID=15525&LangID=E
[7]http://www.ohchr.org/EN/NewsEvents/Pages/DisplayNews.aspx?NewsID=20596&LangID=E
This statement was prepared and co-signed by the following MENA members of IFEX:
Americans for Democracy and Human Rights in Bahrain (ADHRB)
Arab Network for Human rights Information (ANHRI)
Association for Freedom of Thought and Expression (AFTE)
Bahrain Centre for Human Rights (BCHR)
Gulf Centre for Human Rights (GCHR)
7amleh – Arab Centre for Social Media Advancement
Maharat Foundation
MARCH Lebanon
I'lam Arab Centre for Freedom Development and Research
Palestinian Centre for Development and Media Freedoms – MADA
Social Media Exchange (SMEX)
Syrian Center for Media and Freedom of Expression (SCM)
Vigilance for Democracy and the Civic State
To download full letter as PDF from here
Or read it bellow: