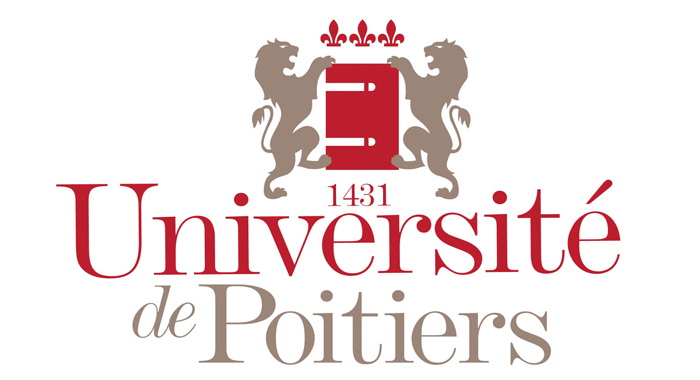 With the help of the Foundation, the University of Poitiers is mobilizing to welcome refugees.
To let you know you must write us at the following address: [email protected] indicating your first name, name, date and place of birth and your project of study at the University of Poitiers.
You will then be contacted and the University of Poitiers will study your application.
With this in mind, please prepare the following documents:
 Asylum Claim Receipt (ADA)
or
letter from OFPRA attesting to the filing of the application for refugee status
or
receipt of residence card "foreigner admitted to refugee status or subject to subsidiary protection
and
passport
and
copy of the highest diploma obtained
The University of Poitiers will deal only with the files of students of Syrian, Iraqi, Afghan and Eritrean nationality domiciled in the Departments of
Deux-Sevres,
of the Charente
of the Vienne.
You can also consult:
the site of Campus France for practical information and information on the exchange programs.
The digital portal of the approaches and services of student life published by the Ministry of National Education, Higher Education and Research and Crous, etudiant.gouv.fr, heading
---
Here bellow french text
l'Université de Poitiers: Dispositif accueil des réfugiés du Proche et du Moyen Orient
Avec l'aide de la Fondation, l'Université de Poitiers se mobilise pour l'accueil des réfugiés.
Pour vous faire connaître vous devez nous écrire à l'adresse suivante : [email protected]  en nous indiquant votre prénom, nom, date et lieu de naissance ainsi que votre projet d'étude à l'Université de Poitiers.
Vous serez ensuite contacté et l'Université de Poitiers étudiera votre demande d'inscription.
Dans cette optique, merci de préparer les documents suivants :
 récépissé de demande d'asile (ADA)
ou
lettre de l'OFPRA attestant du dépôt de la demande du statut de réfugié
ou
récépissé de carte de séjour "étranger admis au statut de réfugié ou faisant l'objet d'une protection subsidiaire
et
et
copie du diplôme le plus élevé obtenu
L'Université de Poitiers traitera uniquement les dossiers des étudiants de nationalité syrienne, irakienne, afghane et érythréenne domiciliés dans les départements des
Deux-Sèvres,
de la Charente
de la Vienne.
Vous pouvez aussi consulter :
le site deCampus France pour des informations pratiques et des information sur les programmes de bourse.
Le portail numérique des démarches et services de la vie étudiante édité par le ministère de l'Education nationale, de l'Enseignement supérieur et de la Recherche et les Crous , etudiant.gouv.fr, rubrique