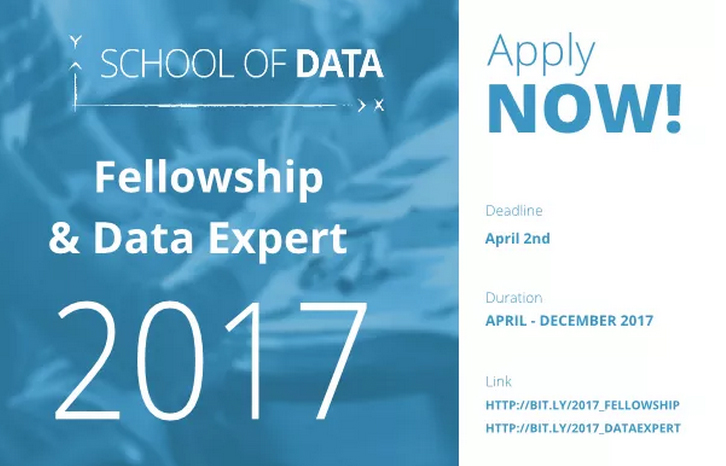 Data journalists, developers and leaders can apply for this nine-month fellowship.
The School of Data is inviting applicants to its 2017 Data Fellowship Program. From April to December, fellows will work 10 days a month from any country worldwide and play a key role in the global School of Data network.
Fellows will receive a monthly stipend of US$1,000. In May, they will get together for an in-person Summer Camp (location to be decided) to meet their peers, share their skills and learn about the School of Data way of training people on data skills.
The organization is also recruiting two data expert positions this year – one in Kampala, Uganda and one in Dar es Salaam, Tanzania. Data experts will receive a stipend of US$10,500.
The deadline is April 2.
For more information, click here.