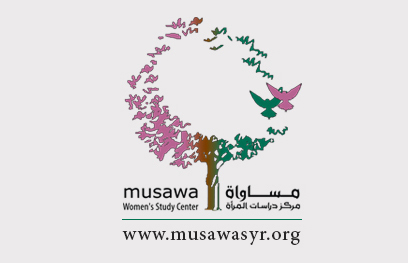 The recent attacks by the "Popular Movement" against the Local Development & Small-Projects Support (LDSPS), whose sharing offices with the Violations Documentation Center, have been linked "according to the statements by civil activists in Eastern Ghouta" to the call for women's political participation.
A group of about 100 people from the "Popular Movement" of Jaish al-Islam attacked and assaulted the staff in the offices and destroyed their belonging, and stole some of them (mobile phones and documents).
The attackers justified their assault in response to a seminar held in the central sector (In areas outside Jaish al-Islam's control) to discuss the role of women and enhance their political participation, where a large group of women and young people participated. At a time when Harasta is heading for the participation of women in which the general elections of the local council.
The official of the "popular movement" in the eastern Ghouta said on the recent attacks on civilian centers: "Some figures from the neighborhoods of the city of Douma were insisting to come out with protests to denounce the existence such projects and conferences calling for activating the role and freedom of women in society, which made some personalities of the popular movement to accompany them with the aim of delivering the voice of the Street ".
It seems that the accompaniment of the "popular movement" means they attack, loot and sabotage with hands and white weapons, the offices and staff, and by stealing the office's belongings.
It is worth noting that the center was subjected to a similar attack by armed opposition groups associated with Jaish al-Islam in late 2013, during which the four activists Razan Zeitouna, Samira Khalil, Wael Hamada, Nazem Hamada had been kidnapped, and their fate is unknown until today.