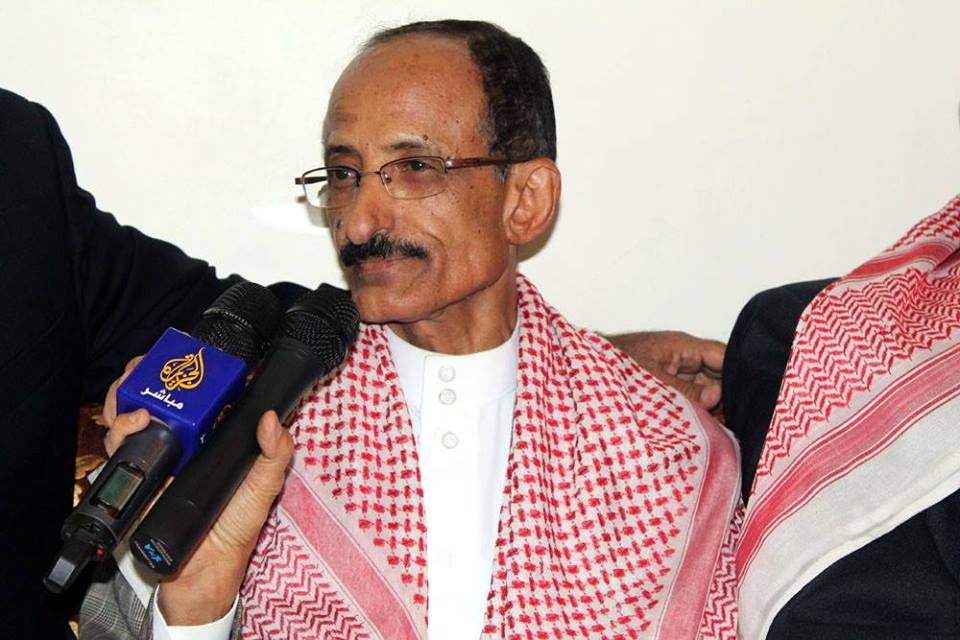 Houthi rebels in Yemen should immediately release a veteran journalist sentenced to death for allegedly spying for Saudi Arabia, the International Press Institute (IPI) said today.
A court in rebel-held Sana'a sentenced journalist Yahya Al Jubaihi, who has been detained since Sept. 6, on charges of collaborating and spying for an "enemy state".
In what Yemen's former minister for human rights has called a "farce trial", Al Jubaihi, 61, is accused of helping forces loyal to the internationally recognised Aden-based government headed by Abd-Rabbu Mansour Hadi. Specifically, Al Jubaihi faces charges that include establishing "contact with a foreign state", providing reports for Saudi Arabia that constitute "spying", and aiding rival forces in killings and attacks in Houthi-controlled areas.
A Saudi-led coalition launched a military campaign in support of the Hadi government in 2015 following Houthi rebels' capture of Sana'a and their ouster of Hadi. Both sides have been accused of rights violations in the conflict, which has ground into stalemate, leaving millions in the Arab world's most impoverished country on the brink of famine.
The rebel-controlled Saba news agency reported accusations that Al Jubaihi had received a salary from Saudi Arabia since 2010. It accused Al Jubaihi's reporting of posing "harm to Yemen militarily, politically and economically".
The Yemen Journalist Syndicate, however, condemned the ruling, calling it "heinous" and "unconstitutional". The syndicate also labelled the court process "arbitrary", accusing rebels of actively trying to crack down on press freedom.
Al Jubaihi is a veteran journalist with a long professional career in Yemen. He has written for Saudi papers Okaz and Al-Madina, as well as for Yemeni newspapers.
IPI Director of Advocacy and Communications Steven M. Ellis condemned the death sentence.
"Mr. Al Jubaihi's distinguished record as a journalist demonstrates the spurious nature of the claims against him and the injustice of this sentence," he said. "Journalists should be free to report for audiences both domestic and international without being accused of espionage. We call on all parties to work for Mr. Al Jubaihi's immediate release and note that any attempt to carry out this sentence would represent a grave crime."
According to IPI's Death Watch, Yemen is one of the most dangerous countries for journalists, with at least 14 having died covering conflict, while on assignment or due to their profession since the beginning of 2015.